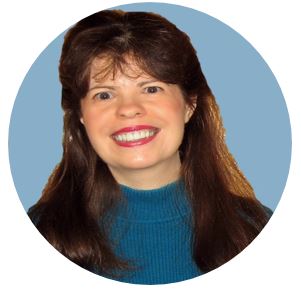 Quick Summary
B2B technology copywriter
Content marketing strategist
Print + web journalist
WordPress-savvy blogger
Social media maven
World traveler
Foodie
Let's Get Acquainted…
I've had a passion for words, books, and the power of a good story since early childhood and love what I do. I thrive on variety in style and format and have handled everything from 140-character social media updates to complex editorial projects. Through Rutledge Communications, I offer B2B copywriting, content marketing, and ghostwriting services to clients worldwide including corporations,  agencies, startups, and entrepreneurs. In my portfolio you'll find web content, blog posts, articles, social media content, white papers, case studies, newsletters, brochures, press releases, eBooks, and more.
Prior Experience
Prior to starting my own business, I held staff writer and global communications management positions at Oracle, a leading enterprise software firm in Silicon Valley. My focus has always been writing and editing, but I also incorporate strategic business acumen and technical savvy into every project. Throughout my corporate career, I developed expertise in project and publication management, content strategy, social media, digital marketing, and web design. I also had the amazing opportunity to travel around the world working on communications projects in multiple countries, which taught me to work with people from diverse backgrounds, collaborate remotely, and communicate effectively with a worldwide audience.
In Print and on the Web
Early in my career, I started contributing to numerous print and online publications and continue to do so today, specializing in business, technology, and lifestyle topics. My editorial clients include numerous magazines (Smart Solutions, Small Business, Business Strategies, Global Business Technology Report, Career Woman, Black Diamond Living, and Interactive UK) and websites (InformIT, Dot-Com Builder, Healthy Living Today, and LearnLots). I'm also the author, co-author, or editor of several books from Pearson Education and have also worked with other leading publishers including Macmillan, Ziff-Davis Press, Financial Times, and Prentice Hall.
Education + Interests
I'm a graduate of the University of California with a degree in French Linguistics and also speak Italian and Spanish (handy for those global projects!). I believe in giving back and have offered my communications and technology expertise on a pro bono basis to children's and environmental charities including several through UN Volunteers. Outside of writing, my passions include great food, green living, and yoga.