Digital Marketing Speaker – Ghostwriting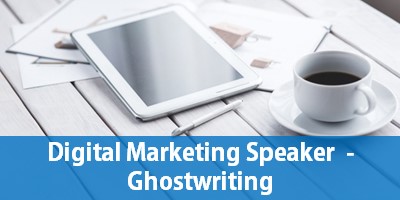 This digital marketing speaker wanted to grow his speaking career by publishing a marketing book with a leading publisher.
Project Snapshot
Consulted on traditional publishing strategies and the best way to secure a book deal in a competitive marketplace.
Collaborated on a strategic book proposal.
Collaborated on a full-length digital marketing book.
Consulted on the best opportunities for becoming a featured columnist on leading business websites. Created several ghostwritten blog posts based on book content.